ToddleRoad is not a puzzle. ToddleRoad is a road to build according to Your needs. We know that kids don't like to be told what to do and how to play. We know, that pencil and paper are better for creativity than a coloring book.
That is why we designed our toy in a minimalistic way: minimum colors, minimum shapes with maximum usability as a result.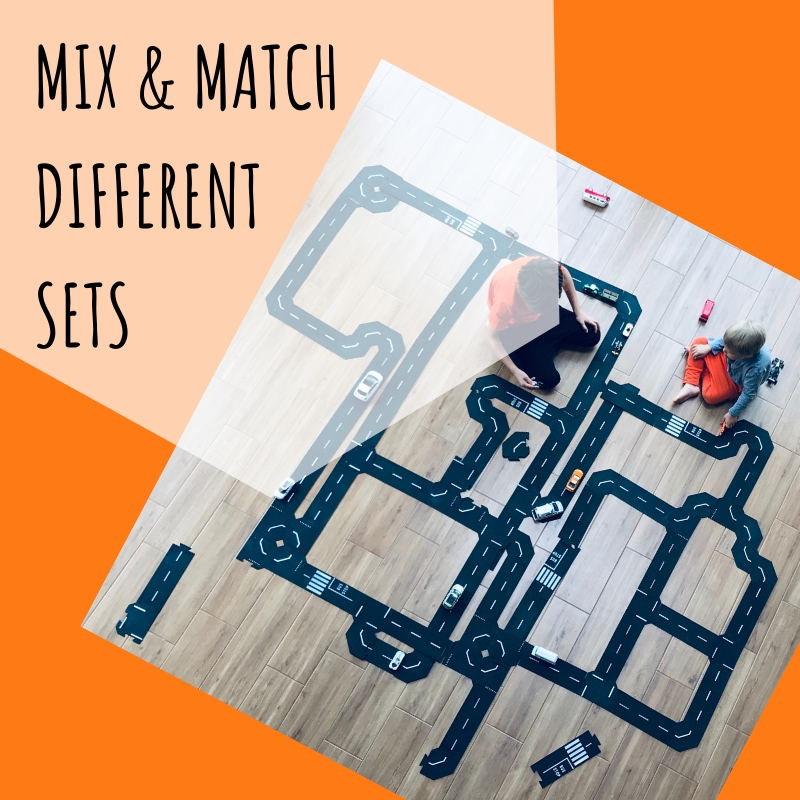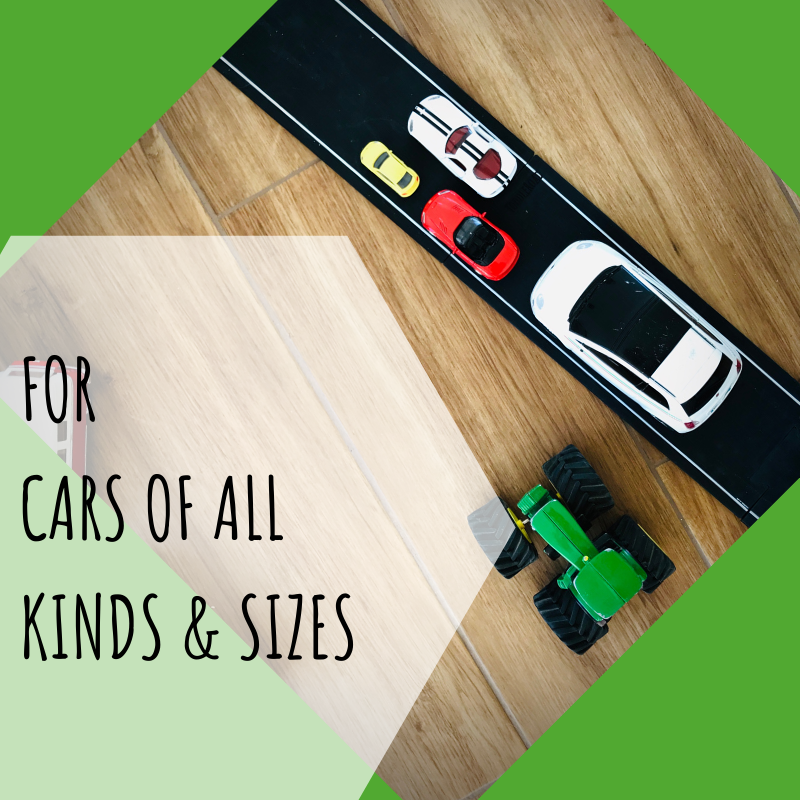 ToddleRoad tracks fit with toys Your child already loves to play with. You don't need to buy another cars and gadgets. You don't need separate roads for small cars and large trucks. The width of ToddleRoad tracks makes it possible to play with every toy for boys and girls!
Our tracks are truly versatile and are fun to play for all generations. They are fun to build for toddlers, their parents, grandparents and siblings. Do you have some wooden tracks and trains? Great! Now you can build the whole city! 
But the true power of ToddleRoad is in our idea of no limits. There are no limits  in the choice of cars to ride, in the way You build, in the place You play. More on the ease of built can be found here. 
We want You to play with our tracks both in and outside. That is why they are so durable and water resistant. They can be the creative play You take to the playground or to the garden. You can use them to build a road through mud or a stream in the woods. Looking for an alternative for sandcastles? Take ToddleRoad to the beach and make a road through the desert!
Moreover, we checked our tracks in a European laboratory so we are 100% sure of their safety. They can be played with by the little ones (not only above 3 years old - more on safety). Do You have a little baby at home? Don't worry! Even if they treat ToddleRoad as a teether, it is totally safe since they cannot break it. The natural rubber is in fact used for the production of teethers as well! 
"No limits" idea applies not only to the place You build and the way You play. It means also, that You can mix different sets and create additional combinations! See? We really thought this through… And we are still thinking.