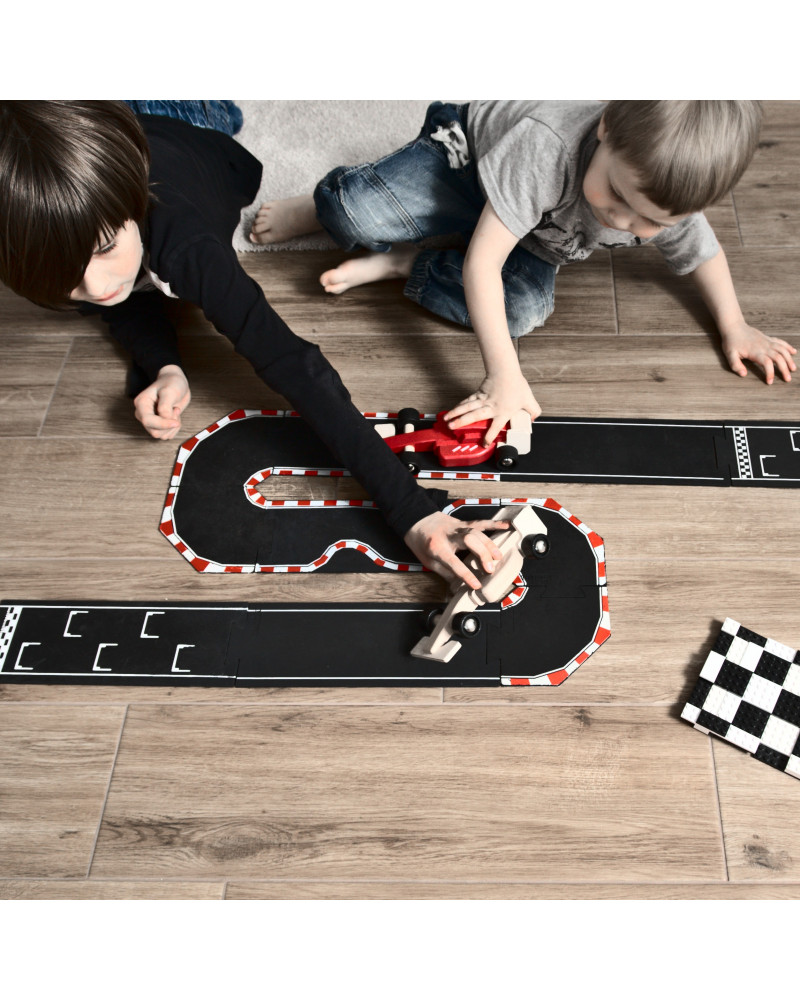 
ToddleRoad Racing
Set of flexible extra large elements that connect easily and are safe for toddlers to build a street track and race with any vehicles you choose.
Our tracks are 10 cm (3.9 in) wide - perfect for any cars of your child. We made them from rubber and they really look like roads: black with white and red markings of chicanes, starting grid and finish line. 
Awesome, right?
The Racing track is 2,3 m (7.5 ft) long and has six straight elements (the longest on the market: 29 cm / 1 ft) and four sharp turns of 90 degrees to make a full circle. It is packed into a box with pitlane inside and racing markings on the outside (to easily recognize the box on the shelf). The box as a part of the toy was also tested and can be played with even by toddlers.
Age: 1+
Dishwasher safe: yes (up to 50°C / 122°F )
Track length: 2,3 m (7.5 ft)
Number of elements: 10 +pit lane 
Data sheet
Length

2,3 m

Element count

10 +pitlane
2 other products in the same category: