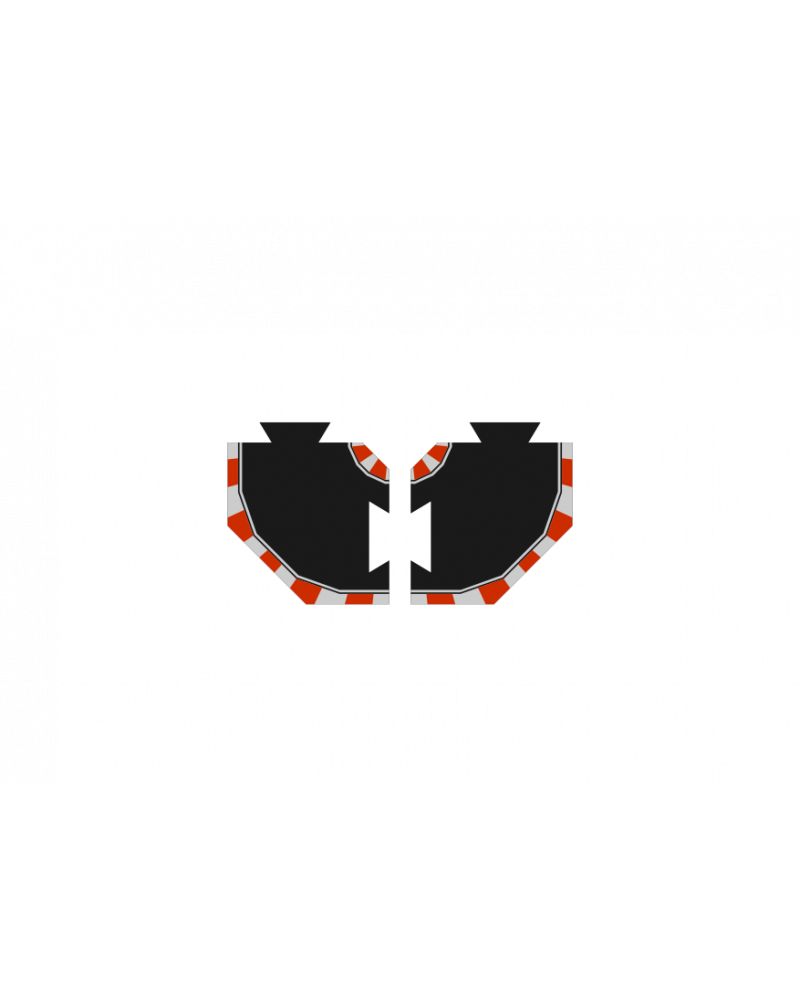 
Racing turns
Two turns with white and red curbs on both sides, to make Your race track more complicated and difficult. You cannot race on the simple one all the time, right?  It fits with every ToddleRoad set.
Data sheet
Element count

2
2 other products in the same category:
The Racing track is 2,3 m (7.5 ft) long and has six straight elements (the longest on the market: 29 cm / 1 ft) and four sharp turns of 90 degrees to make a full circle. It is packed into a box...